Pay TV Falters, Draws Complaints As Linear TV Holds Its Own
TV land has never been so complicated. Viewers can find everything and anything, everyday and any time, on wall-sized screens or wallet-sized. Take your pick, the TV folks have it all.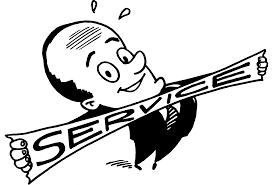 "Content may be king but distribution is the kingdom," media watchers have observed, with several thousand variations. Pay-TV operators seemed, logically, to have the edge with premium content and superior distribution. Satellites are amazing; thousands of channels.
But pay-TV and broadband providers consistently irritate their customers. "Customers want their broadband and TV to work without a hitch but when there is a problem, there's still a small window to keep them happy before frustration sets in," said UK customer service consultancy Engine Service Design co-founder Joe Heapy on release of a multi-sector study of customer satisfaction in the UK (July 26). "Remember, people aren't asking the earth." Pay-TV and broadband operators were surpassed only by air travel as "getting worse."
Why some viewers are still unsatisfied with the digital superfluity has TV executives in a tizzy. This keeps consultants and market researchers very busy. There must be a secret… other than Netflix.
UK viewers are thoroughly on with the binge, reported London-based data cruncher IHS Markit in its Cross Platform Television Viewing Time analysis released this week. Between 2015 and 2016 UK pay-TV operators saw a 31% jump in complete box-set sales as well as a 13% increase in on-demand titles offered. "The rising availability of connected set-top boxes presents an opportunity for pay TV operators to bring some of the connected experiences to the big screen," said the press release.
Big pay-TV provider Sky plc, announcing a 14% drop in fiscal year profits in the UK and Ireland, will hire 300 more techies to stem the flow of grumbling customers. "It is a competitive world out there," observed chief executive Jeremy Darroch, quoted by the Guardian (July 27). "There is more movement between platforms [rivals] than in the past. We need to keep focused and keep executing our plans." Profits were hit, largely, by football rights fees.
Across France, Germany, Italy, Spain and the UK on-demand TV is affecting linear (read: traditional) TV, said the report, details available for fee. However, linear TV viewing time in France and the UK through the study period "despite" growth in non-linear viewing. Linear TV viewing time is highest in Italy and Spain, but declining.
Pay-TV subscribers are looking up for Spanish telecom Telefonica España, reported Variety (July 26). Its Movistar+ subsidiary offers a wide range of pricing options topped by a quad-play deal (fixed telephone, mobile telephone, broadband internet and TV) for €72 per month that had pulled in 130,000 subscribers in by the end of June. While pricing - and collecting - has long been the strategic advantage for telecoms, Movistar+ has entered the original production business, releasing a new series monthly through next June.
And linear TV viewing time hadn't dropped at all in Germany; in fact, it's up. "Despite nearly a 20 per cent increase in non-linear viewing time, new methods of consumption have had minimal impact on traditional TV in Germany."
Meanwhile, German private broadcaster association VPRT released its own pay-TV study this week, predicting pay-TV subscriptions growing to 7.9 million this year from 7.6 million in 2016. "Pay TV and video services broke the record of €3 billion turnover in the German-speaking countries last year," noted VRPT's Frank Giersberg, in a statement. That would include Austria and a major slice of Switzerland. "This represents an increase of 50 percent compared to 2012. The market will continue to grow in 2017."
The loss of some live Bundesliga football rights seems not to have negatively affected Sky plc's German subsidiary Sky Deutschland, in the recently released financials, reported the dpa news agency (July 27). In fiscal 2016/2017 the German and Austrian business gained 365,000 customers, pushing the total above 5 million, sale increasing 9% year on year. Eurosport, owned by Discovery Communications, hold the majority of Bundesliga rights and Sky Deutschland will be broadcasting its allotment from studios in Munich rather than from stadium venues.
---
See also in
ftm

Knowledge
Rupert Murdoch, News Corporation and 21st Century Fox
News Corporation and 21st Century Fox are highly competitive media giants with global, multi-media footprints. From paywalls and pay-TV to tabloid troubles and new ventures the media industry watches Rupert Murdoch. Update includes family ties, succession plans and other News Of The World. 210 pages PDF (September 2012)