The
ftm

2011 Greatest Hits




Digital development within media organizations seems to pass through four stages. The first response was to ignore it and maybe it would go away. The second was to loath it and maybe it would die. The third, now present, is to challenge it and maybe it can be controlled.
Iím a radio fan. Iíve always been one. Part of it is the mediumís playfulness and the magic of voices. There have been times, though, when Iíve worried that radio might be doomed.

Serious people are studying online buzz. Seriously. And theyíre coming up with answers to questions only the serious would ask. It seems, they find, online buzz can boost television ratings.

Rupert Murdoch will reportedly fly to London this week to rally his generals for the next skirmish in a war he cannot lose. The war to gain decisive competitive advantage for News Corporation in the UK media market is one he did not expect to fight on open terrain. Battles are very hard to control.

Triangulation is a deft message management strategy, useful when touchy subjects prevent easy outcomes. Itís a creation for and of the media. Anybody with a gamblers nerve can play. Stakes in the News Corp BSkyB deal have moved to a new level.

Everything about the process and delivery of news changed with the rise of the Web and mobile media. Something, too, changed with the way news is used. Floating between these two fundamental changes is either anarchy or democracy.

Most everyone in the television world is just pleased as punch with the Great Recovery of 2010. Swept away are the spider webs of recession, depression, viewer confusion, advertising dearth and austerity budgets. Bigger is back; audiences, advertisers, screens and shows. Whatís not to like?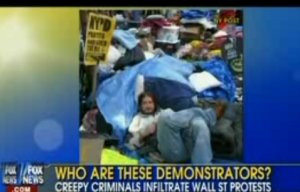 News media distinguishes itself from other enterprises with claims of a greater ethic. Bank shareholders, weíve learned, expect and get big profits, dividends and no silly chit-chat. Are we so different?

For the past couple of years as newspapers cut back drastically on their staffing so revenue and costs could somehow survive together, there was usually a disingenuous note from publishers or editors that basically told their readers, ďNot to worry, youíll still get the same quality paper you had before.Ē Well, the Washington Post ombudsman in his final column has put an end to that lie.
New business models are emerging that turn newspaper companies into what they need to become -- news media companies -- with the bottom line that print becomes just one of several content platforms, with pricing to support all platforms while enabling print to maintain its niche.
---
See also...
---
Media in Spain - Diverse and Challenged – new
Media in Spain is steeped in tradition. yet challenged by diversity. Publishers hold great influence, broadcasters competing. New media has been slow to rise and business models for all are under stress. Rich in language and culture, Spain's media is reaching into the future and finding more than expected. 123 pages, PDF. January 2018
The Campaign Is On - Elections and Media
Elections campaigns are big media events. Candidates and issues are presented, analyzed and criticized in broadcast and print. Media is now more of a participant in elections than ever. This ftm Knowledge file reports on news coverage, advertising, endorsements and their effect on democracy at work. 84 pages. PDF (September 2017)
Fake News, Hate Speech and Propaganda
The institutional threat of fake news, hate speech and propaganda is testing the mettle of those who toil in news media. Those three related evils are not new, by any means, but taken together have put the truth and those reporting it on the back foot. Words matter. This ftm Knowledge file explores that light. 48 pages, PDF (March 2017)
More
ftm

Knowledge files here
Become an
ftm

Individual or Corporate Member to order Knowledge Files at no charge. JOIN HERE!