Tune Out, Listen Up, Get Ratings: Very Simple
The greatest competitive advantage always goes to broadcasters who "hear" the audience best. Sometimes this secret runs counter to critics, media buyers and, yes, the technology people. Taking the long-view, no matter how difficult, helps to tune-out the noise. These are important talents.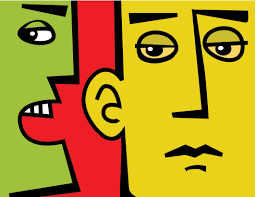 Public broadcasters in Belgium received good news from the first quarter 2017 CIM radio audience estimates. In the French part this is new, not so much in the Flemish part. National audience estimates measuring persons over 12 years were released this past week (May 31).
French-language public channel RTBF Vivacité grew slightly to 14.6% market share from 14.4% one year on. That was enough to push it to the top spot as Radio Contact, Bel RTL and Nostalgie fell. A year ago Vivacité - mostly news, sports and other talk - was number three in the national survey.
Radio Contact and Bel RTL, both principally owned by RTL Group through Radio H, shifted lower in the rankings. Radio Contact, which targets 12 to 35 year olds, placed second, 13.6% market share down from 15.3% market share year on year. Third is Bel RTL, mostly news and talk general interest channel, with 12.8% market share, down from 14.7%. Program changes made last September at Bel RTL seem to have affected the ratings; rumors abound of impending management changes. RTL Belgium radio director Eric Adelbrecht complained of "ever-increasing commercial ambitions" of public broadcaster RTBF, quoted by mediaspecs.be (May 31).
Nostalgie, the oldies channel of French NRJ Group, held 4th place with 11.4% market share, down from 11.9%. The Belgian version of pop hits channel NRJ was severely punished, 5.0% market share down from 7.0%. (See Belgian French region radio audience market share trend chart here)
RTBF's classic rock channel Classic 21 and traditional news and information channel La Premiére, 5th and 6th respectively, showed impressive gains, 10.1% market share from 8.7% for the former, 7.7% market share from 5.8% for the later. Eclectic/alternative music channel Pure FM and classical and arts channel Musiq'3 were also up year on year. The five RTBF national channels attracted, on aggregate, 38.2% audience share, highest ever.
Two somewhat new privately owned stations bumped up in the first quarter CIM audience estimates. DH Radio rebranded from Twizz in 2015, which rebranded from Ciel Radio in 2010, programs a mix of pop rock, sports and news. It more than doubled its audience share in the last year, still quite low on the list, and is principally owned by publisher Groupe IPM.
Pop rock Mint, principally owned by Radio H (RTL Group), also popped up after being off the air for several years. The station returned to FM in 2016 but has no coverage in Brussels.
The first quarter CIM audience estimates were altogether different for the Belgian Flemish (Dutch) region. Rankings were unchanged year on year, only slightly different looking back further. (See Belgian Flemish region radio audience market share trend chart here)
Flemish-language public broadcaster VRT's Radio 2 ranked number one, as it has for years, with 31.4% market share, up from 29.8% one year on. Radio 2 is a general interest channel with five regional versions. Average time spent listen to the channel is about four and a half hours per day.
"Listeners find a good companion in Radio 2," said station manager Jan Knudde in a statement. "We live in turbulent times, but there is also a lot of good. Radio 2 shares those positive stories just like the more difficult moments."
Youth-oriented alternative music VRT channel Studio Brussel remained number two, down noticably to 12.4% market share from 14.1% year on year. Pop music channel Q Music, owned by Medialaan, held third place, down slightly to 11.1% from 11.7%. VRT's MNM follow, nearly unchanged at 9.7%. Joe FM, also owned by Medialaan, came next, nearly unchanged at 8.4%.
---
See also in
ftm

Knowledge
Public Broadcasting - Arguments, Battles and Changes
Public broadcasters have - mostly - thrown off the musty stain of State broadcasting. And audiences for public channels are growing. But arguments and battles with politicians, publishers and commercial broadcasters threatens more changes. The ftm Knowledge file examines all sides. 168 pages PDF (March 2014)
Europe's Radio - Western Europe
Opportunity meets tradition in Western Europe's radio broadcasting. Change has come fast and yet oh, so slowly. This ftm Knowledge file contains material and resources on public and private radio broadcasting in Austria, Belgium, France, Germany, Liechtenstein, Netherlands and Switzerland. 244 pages. Resources. PDF (September 2013)