The
ftm

2016 Greatest Hits
The end of 2016 arrives to celebration among more than a few in the media sphere. Journalism and press freedom took a beating with leaks, leakers, hate speech, propaganda and illiberal paranoia. New media is breaking out of borders as traditional media races to converge and merge. Advertising is all about algorithms, and ad blocking. And Millennials; we must remember. Here are the top 10 2016 reports from followthemedia.com.

Clandestine meetings on dark street corners, secrets passed silently, details checked diligently, the story written brilliantly and published under a tough editor's watchful eye has narrated journalism's highest calling, bringing truth to power. Real life is less dramatic. The digital age has brought new tools to the newsroom and a far different practice. The result is measured the same.

Maturity comes to international news broadcasters when hot coverage fades. Parachuting crews in conflict zones create, often, as many headlines as they report. There is a place for that and audiences are drawn to the excitement. When the buzz fades - and critics leap out - it's time to "examine the business model."

The great digital dividend has opened vast new opportunities for film and television productions, not to forget animation, games and live events. And the demand for all that is creating more demand, a cycle, perhaps virtuous, maybe silly. Shareholders have their demands, too; sometimes not in synch with anything else. With so much fun - and money - available nobody seems to want to share.

New media technologies have performed miracles before our eyes. Pictures, stories, words and sounds are delivered to billions with ease unimaginable just a few moments ago. Information, content or spam, all of it streams ever faster, bigger, brighter and louder. None of this is a miracle; no need to call the Vatican. It's just physics.

Between robotics, artificial intelligence and other imagination-bending tricks, technology is the be-all and end-all of being-all and ending-all. Creativity is no longer an entirely human endeavor. There's an algorithm for that.

The air between traditional and new media is both rousing and scary. One is powered by legacy, the other by change. These are strong instincts, in their own right. Different languages are spoken, time measured by the clock or the deal. Asset value descends from the great void rather than shelf life.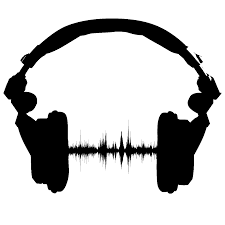 Radio broadcasters, who once warded off threats of extinction from evil television, are feeling considerable anxiety inflicted by the streaming services and, more importantly, the notoriety they have achieved. Music, popular and otherwise, has filled the radio airwaves, interspersed with ads among many, occasionally DJs, sometimes with jokes, sometimes weather reports. Video, MTV and the like, did not "kill the radio star." Audio streaming services enabled by mobile platforms are, at least by appearance, grabbing radio's default audience, music fans.

Nobody in the advertising business, at least, is altogether prepared to let go of the notion that buying and media habits established before adulthood are, well, set for life. Many advertising people fear – really fear – that Millennials are rejecting advertising and always will. There's no fear like the fear of rejection. Ad people want to be loved.

Armed only with their digital devices, pens long ago disappearing, media workers seem less equipped to fend off the onslaught of paranoia, polarization and propaganda. Complicit authorities keep inventing new and creative ways to sideline even basic news, lest the public know too much. Where media freedom is respected, however, folks seem to get along quite well, even happier. Perhaps that's the point.

Advertising is a world of opportunity. With the digital space fully open, every sort of message meant to persuade can be crafted to touch just the right customer. This makes ad blockers so popular, the message being inescapable. Ad spending has recovered from the Great Recession quite nicely. And nobody turns down the money.
---
See also...
---
Media in Spain - Diverse and Challenged – new
Media in Spain is steeped in tradition. yet challenged by diversity. Publishers hold great influence, broadcasters competing. New media has been slow to rise and business models for all are under stress. Rich in language and culture, Spain's media is reaching into the future and finding more than expected. 123 pages, PDF. January 2018
The Campaign Is On - Elections and Media
Elections campaigns are big media events. Candidates and issues are presented, analyzed and criticized in broadcast and print. Media is now more of a participant in elections than ever. This ftm Knowledge file reports on news coverage, advertising, endorsements and their effect on democracy at work. 84 pages. PDF (September 2017)
Fake News, Hate Speech and Propaganda
The institutional threat of fake news, hate speech and propaganda is testing the mettle of those who toil in news media. Those three related evils are not new, by any means, but taken together have put the truth and those reporting it on the back foot. Words matter. This ftm Knowledge file explores that light. 48 pages, PDF (March 2017)
More
ftm

Knowledge files here
Become an
ftm

Individual or Corporate Member to order Knowledge Files at no charge. JOIN HERE!