Creating A Path For Some By Spinning The Wind
Media regulation changes most when money is the object. Politicians are predisposed to crunch numbers in favor of short-term gain, elections being the most obvious. Broadcasters must consider transmitters, salaries as well as paper clips, air conditioning and pensions. Pulling a string makes the top spin fast enough to overcome inertia. Direction is something else.The advertising people know this.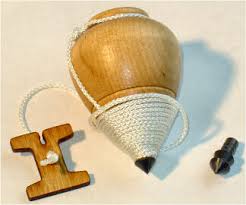 Advertising on radio channels of German regional public broadcaster Westdeutscher Rundfunk (WDR) is to be substantially reduced over the next three years ruled the State parliament of North Rhine-Westphalia at the end of January. Currently, WDR channels with ads are allowed 90 minutes per day of commercial time. This will be reduced to 60 minutes daily by 2019. Without surprise, private sector broadcasters are overjoyed, WDR and public broadcasting sales-house AS&S furious. German advertising people warned of unintended consequences.
Media regulation in Germany is guided by the country's federal political structure. North Rhine-Westphalia (NRW) is the most populous state (Länder) and WDR is Germany's biggest public broadcasting organization. The NRW parliament also set a rule granting government oversight in contract compensation for WDR employees and sub-contractors.
"I think this is a short-sighted decision exclusively in the interest of publishers and our commercial radio competitors," snapped WDR General Director Tom Buhrow, quoted by media industry news portal wuv.de (January 27). "This is a fatal signal for our WDR colleagues who worked so hard in recent years to establish leaner structures." Apparently, the NRW parliament ruling came without warning to parties affected. Three WDR radio channels - 1Live, WDR2 and WDR4 - are among the highest rated in Germany.
"The NRW government has made an important decision for a better balance in the dual (public-private) system, leading the way for other States," snapped back private broadcaster association VPRT radio chairman Klaus Schunk. "WDR's number crunching and outcries from the ARD marketing company does not change the fact that this is an important contribution to more just competition between public and private radio broadcasters that does not harm the radio sector in NRW but stabilizes local radio." Private sector radio in NRW, different from other German States, is organized around the Radio NRW network of 45 local stations, many directly owned by local newspaper publishers sharing in the network with publisher Axel Springer, RTL Group and, even, WDR.
The advertising people, truly in the middle of it, have not minced words. "The NRW state government has harmed all advertisers in the most populous state," said media buyer OWM general director Joachim Schütz. An analysis of ad flows OWM reported in 2012 showed that spending "liberated" from public radio does not, in the digital age, traverse naturally to private sector broadcasters or publishers. "This money, in particular, benefits digital advertising." When Spain's government cut advertising from the public broadcaster the primary beneficiary was internet search engines.
Within the federal German regulatory structure, public broadcasters have differing ad quotas. Südwestrundfunk (SWR) and Rundfunk Berlin-Brandenburg (RBB) are allowed 177 minutes daily, Norddeutscher Rundfunk (NDR) 60 minutes and the rest somewhere in between. Hessischer Rundfunk (hr) and Bayerischer Rundfunk (BR) radio channels are allowed 128 daily ad minutes. "Bavaria needs to follow the NRW example," trumpeted Bavarian private broadcaster association VBRA spokesperson Felix Kovak, quoted by dwdl.de (January 27).
Public radio and television in Germany is primarily financed through the household license fee, advertising accounting for about 6% of total funding. Following the NRW parliament ruling closely the Federal agency monitoring license fee rates, collection and disbursement (KEF) leaked that its next report might recommend a 1.6% reduction, noted news agency dpa (February 5). If approved by State regulators the monthly license fee will drop to €17.21 from €17.50, the levy in effect since April last year. The reduction would be effective in 2017. Three years ago the KEF recommended the first ever license fee reduction after changes in eligibility and collection rules resulted in an increase in revenues.
"Changes to the WDR Act by the North Rhine-Westphalia legislature ultimately threaten the solidarity pact for the joint financing of (public) broadcasting and license fee stability among the States," enjoined BR radio director Martin Wagner, quoted by radioszene.de (February 3). "If advertising revenues are reduced, that must be balanced by higher license fees. BR expects, therefore, that these failures are considered as part of the (next) KEF report."
In March the Federal Administrative Court will begin hearing arguments in civil lawsuits claiming the current household license fee regime unfairly discriminates against people without television receiving devices, therefore unconstitutional. Another part of the leaked KEF report, revealed by tabloid Bild (February 4), was the funding increase requested by public broadcasters clipped by €950 million for a total - radio, TV, national and regional - of €37.5 billion.
---
See also in
ftm

Knowledge
Media in Germany
Home to Europe's biggest broadcasters and publishers, Germany is a highly competitive media market. Transition to digital television was easy, other media not so simple, unsuprising with Germany's complex regulation and business structures. This Knowledge file reports on media leaders and followers. Includes Resources 214 pages PDF (July 2013)
Public Broadcasting - Arguments, Battles and Changes
Public broadcasters have - mostly - thrown off the musty stain of State broadcasting. And audiences for public channels are growing. But arguments and battles with politicians, publishers and commercial broadcasters threatens more changes. The ftm Knowledge file examines all sides. 168 pages PDF (March 2014)